AP CM DESIGNATE YS JAGAN REACHES TIRUMALA
Tirumala, 28 May 19: The Chief Minister designate of Andhrapradesh Sri YS Jaganmohan Reddy on Tuesday evening reached Sri Padmavathi Rest House in Tirumala.
On his arrival he was given warm reception by TTD EO Sri Anil Kumar Singhal, JEOs Sri KS Sreenivasa Raju, Sri B Lakshmikantham and CVSO Sri Gopinath Jatti.
DIG Sri Kranti Rana Tata, District Collector Sri PS Pradyumna, SPs Sri Vikrant Patil, Sri Anburasan were also among those who welcomed the CM designate.
Sri YS Jagan Mohan Reddy will have darshanam of Sri Venkateswara Swamy on Wednesday.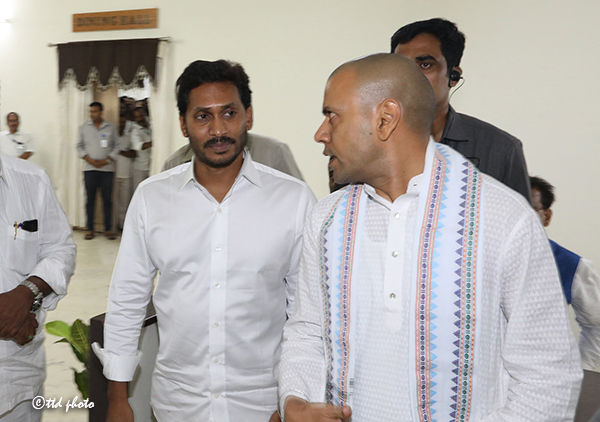 ISSUED BY THE PUBLIC RELATIONS OFFICER TTDs, TIRUPATI