VASANTHOTSAVAM CONCLUDES IN SRI KALYANA VENKATESWARA SWAMY TEMPLE
Srinivasa Mangapuram, 11 May 2015: The Three-day annual Vasanthotsavams concluded on a grand note in the famous shrine of Sri Kalyana Venkateswara Swamy in Srinivasa Mangapuram on Mondayevening.
Every year this spring festival is being observed in the holy month of Vaisakha in such a way that it concludes on Shravana Nakshatram, which happens to be the birth star of lord Sri Venkateswara Swamy.
Earlier during the day, the lord flanked by his consorts was made sit on the specially arranged platform in the Vasantha Mandapam and Snapana Tirumanjanam is performed with various aromatic ingredients.
Temple Deputy EO Sri Venkataiah, AEO Sri Dhananjayulu, Superintendents Sri N Krishna Rao and Sri Dinakar Raju, temple Inspector Ramesh Babu and others were also present.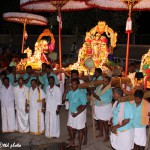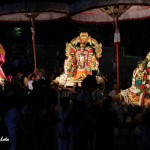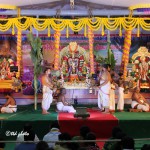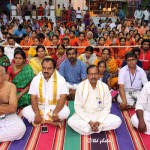 ISSUED BY TTDs PUBLIC RELATIONS OFFICER, TIRUPATI